Engagements per day on Apex Social Media
Competing for Prize Money
Twitch views per month for Apex drivers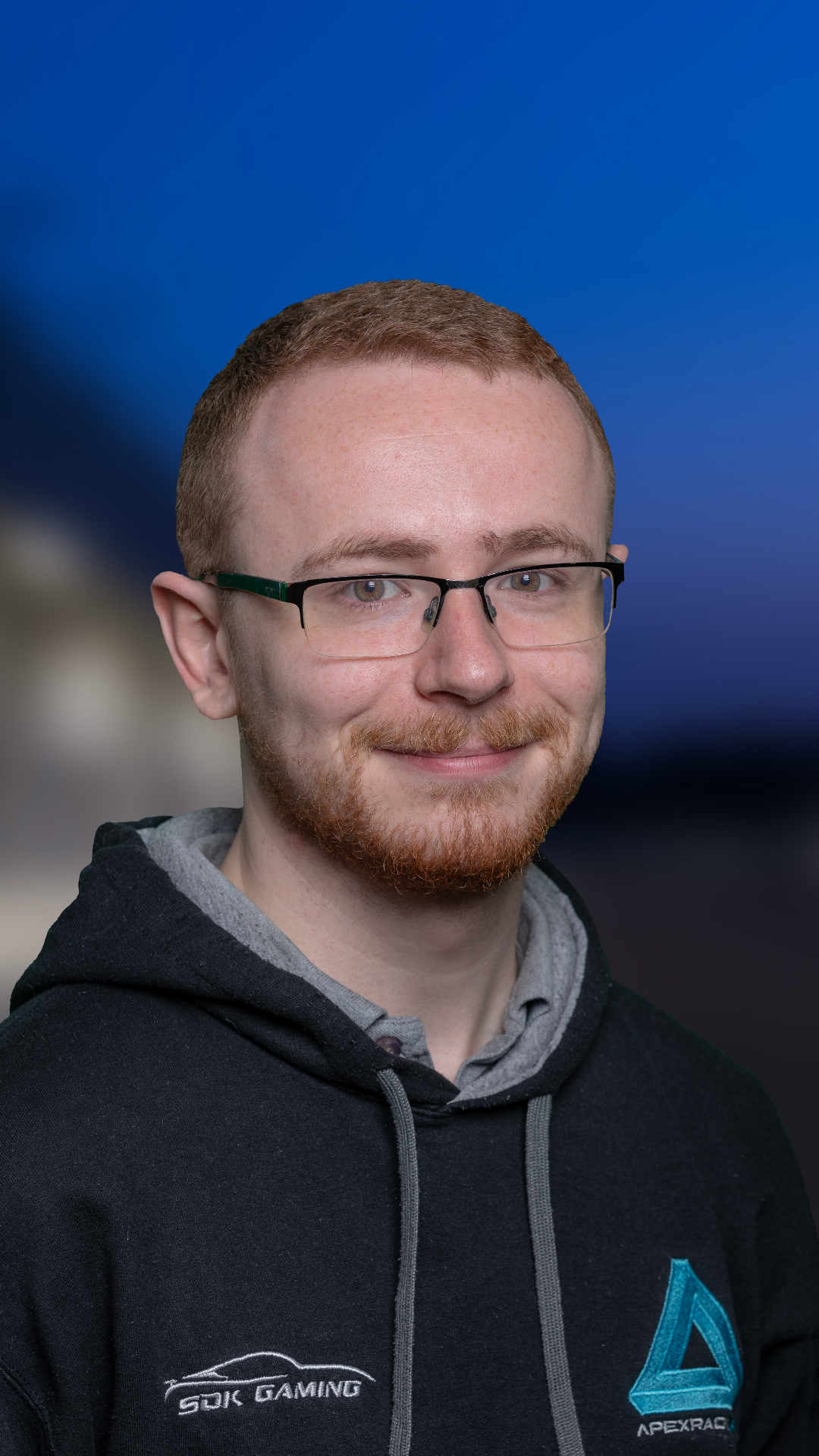 Birthdate: September 6th 1994
Location: Armagh, Northern Ireland
Started Sim Racing: 2014
Porsche Esports Supercup Driver
World Championship Starts: 40
First Start: 2017 Interlagos
Best Finish: 2nd (Zandvoort, 2018
2019 Petit Le Mans Winner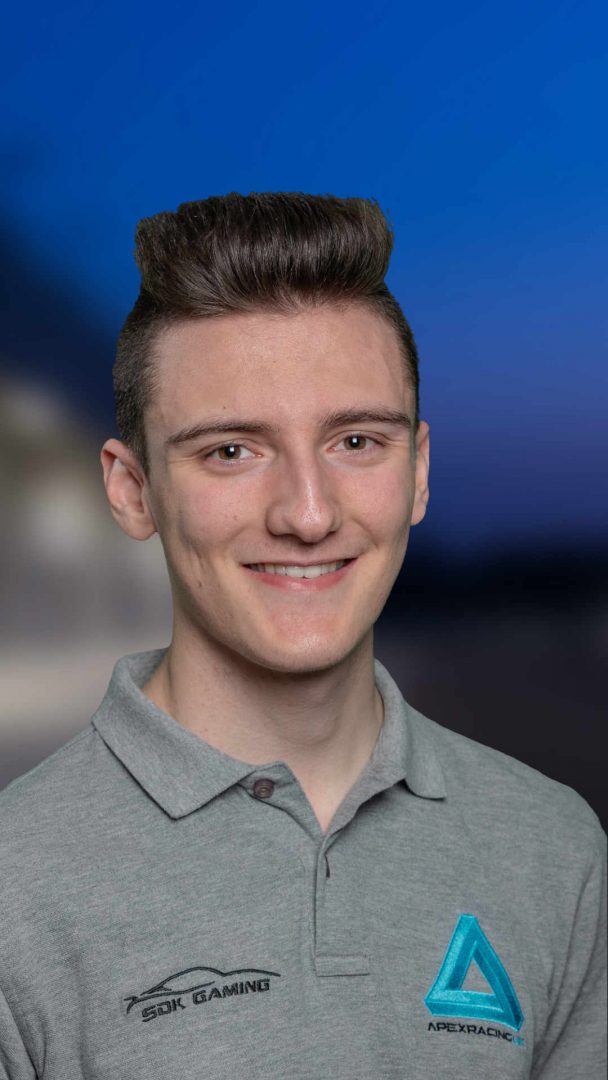 Birthdate: February 2th 1998
Location: Glasgow, Scotland
Started Sim Racing: 2014
Porsche Esports Supercup Driver
World Championship Starts: 37
Wins: 1 (Watkins Glen Sprint, 2019)
Won 3/4 NAEC Events in 2019
2019 iRacing Indianapolis 500 Winner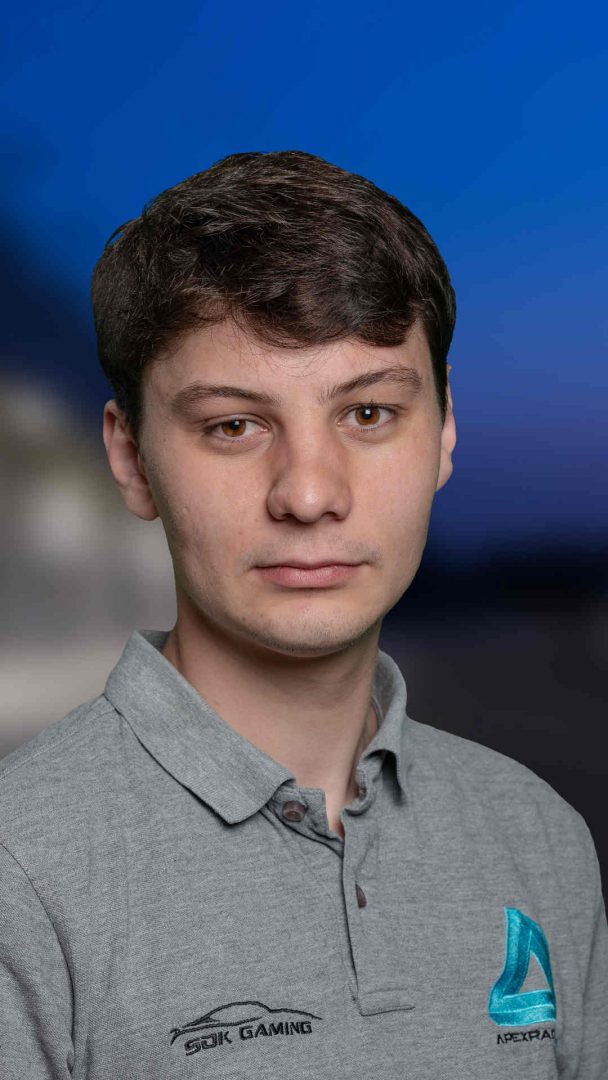 Birthdate: August 17th 1998
Location: Saint Denis en Val, France
Started Sim Racing: 2011
Porsche Esports Supercup Driver
First Start: 2014 Interlagos
Best Finish: 3rd (Road America, 2017)
Qualified for Porsche Sim Racing Summit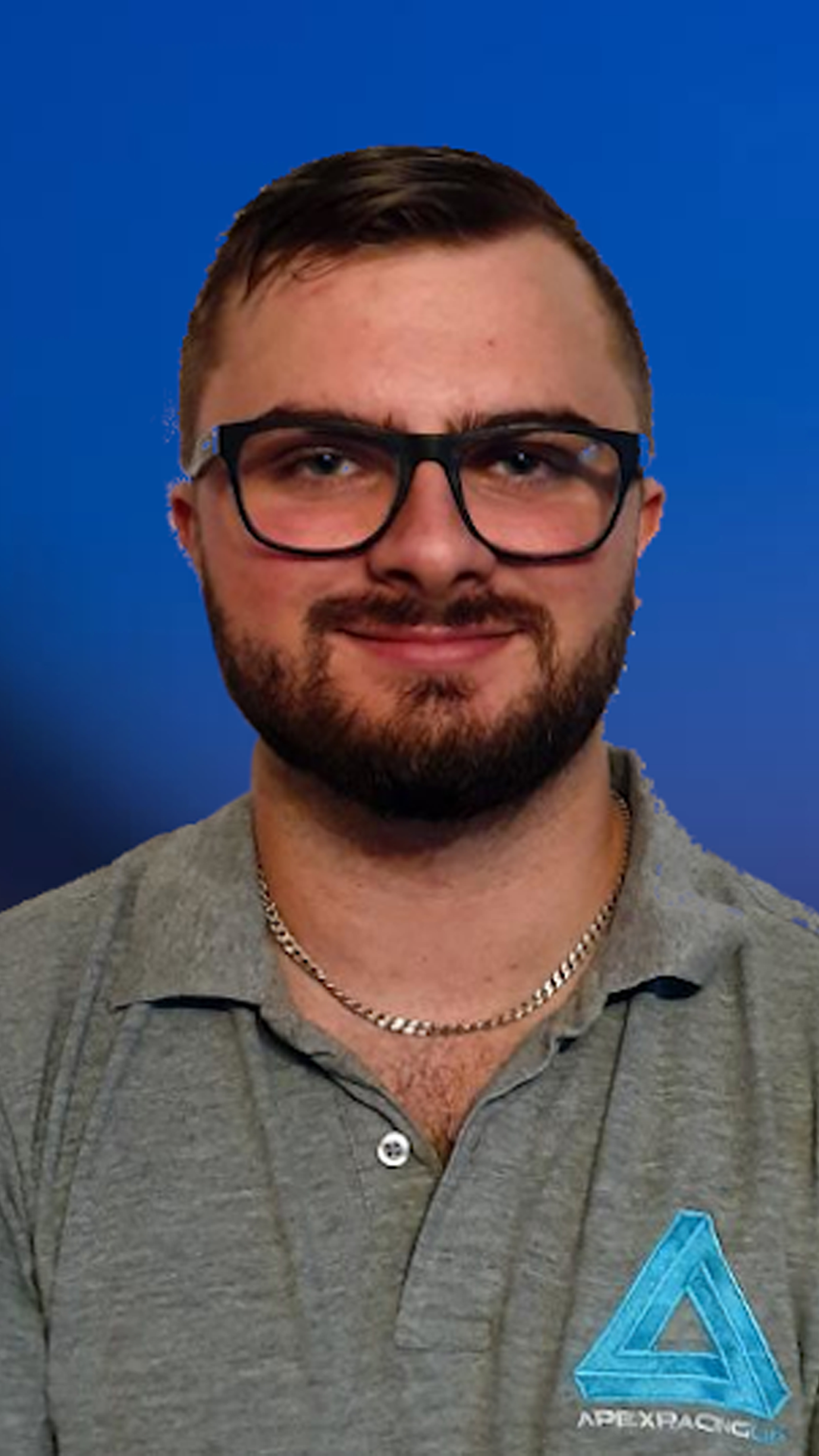 Birthdate: October 27th 1994
Location: Adelaide, Australia
Started Sim Racing: 2013
Porsche Esports Supercup Driver
Former Blancpain iRacing GT Driver
Most Wins in iRacing V8 Supercars
4-Time iRacing V8SCOPS Champion
2-Time iRacing Bathurst 1000 Winner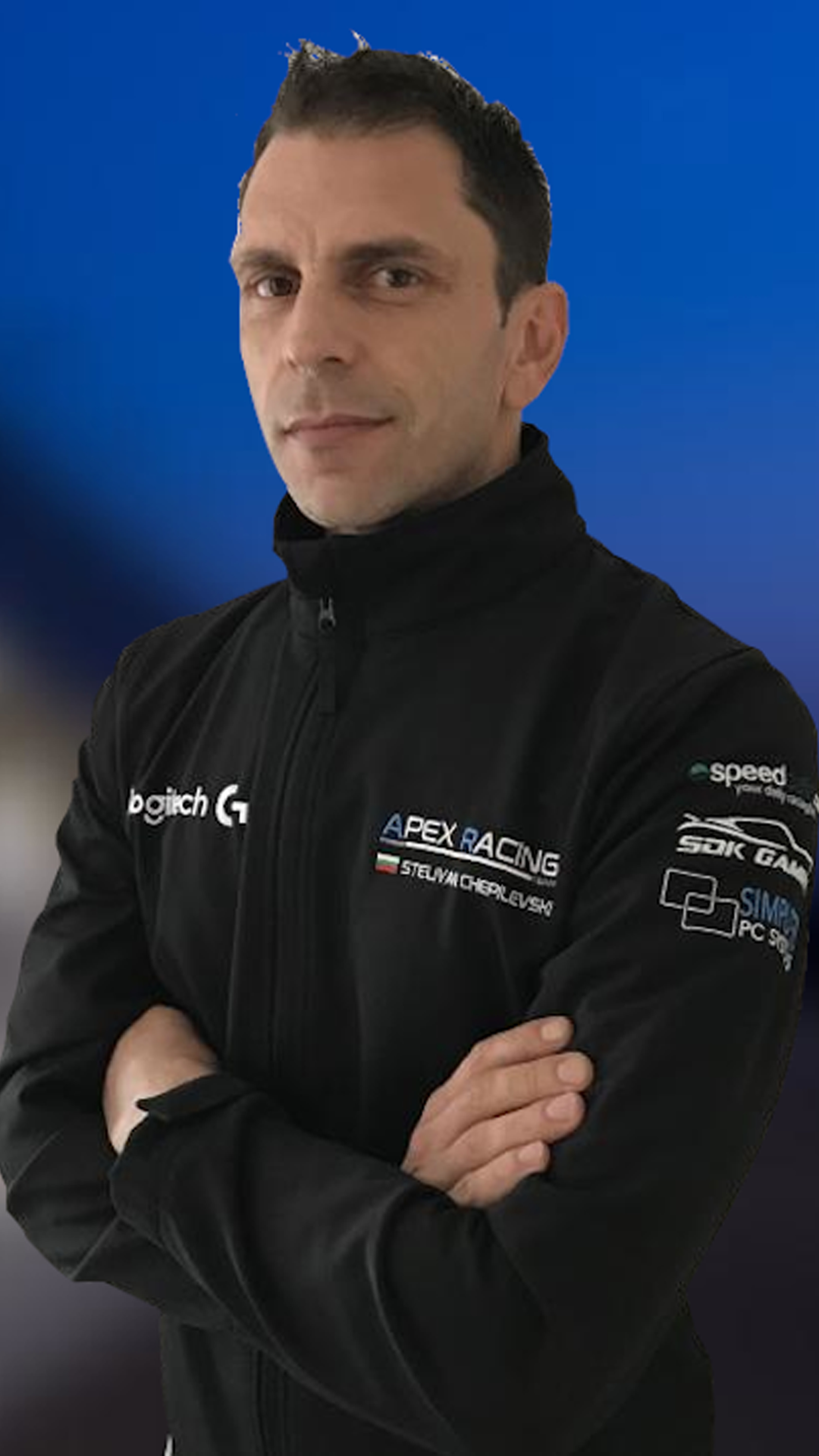 Birthdate: Februrary 2nd 1977
Location: Tamm, Bulgaria
Started Sim Racing: 2007
Thrustmaster Rallycross Series Driver
World Championship Starts: 18
First Start: 2018 Daytona
Wins: 4
3-Time KIA iRacing Champion
Birthdate: August 17th 1998
Location: Balaruc-les-Bains, France
Started Sim Racing: 2013
Thrustmaser Rallycross Series Driver
World Championship Starts: 20
First Start: 2018 Daytona
Wins: 2
2018 Nurburgring 24 Hours Winner
Birthdate: September 16th 2002
Location: Aylesbury, England
Started Sim Racing: 2012
Thrustmaser Rallycross Series Driver
World Championship Starts: 9
First Start: 2019 Atlanta
Best Finish: 3rd (Sonoma, 2019)
Races X30 Junior Karts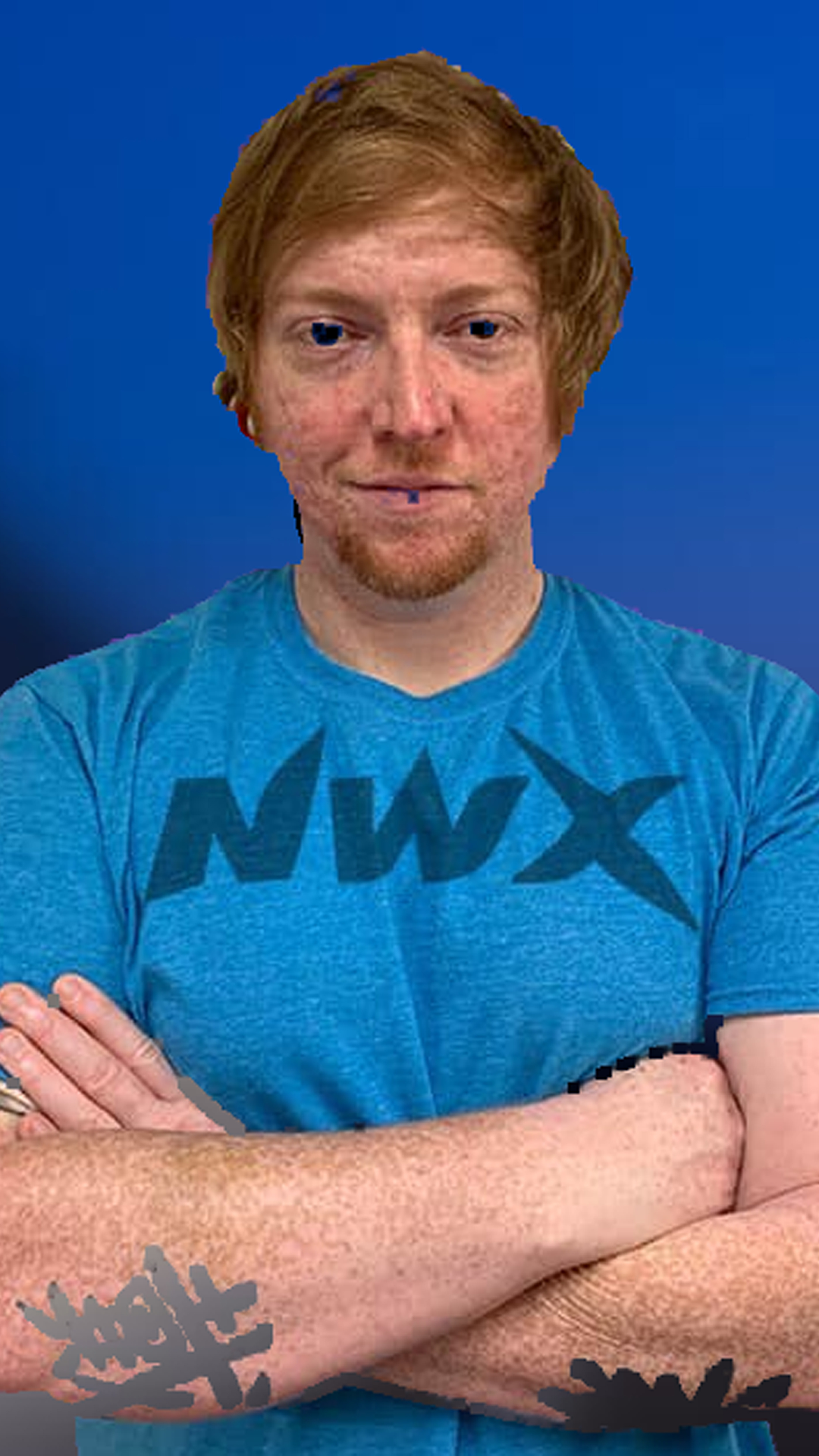 Birthdate: May 12th 1988
Location: Richland, Mississippi
Started Sim Racing: 2018
Thrustmaster Rallycross Series Driver
World Championship Starts: 9
First Start: 2019 Atlanta
Best Finish: 6nd (Iowa, 2019)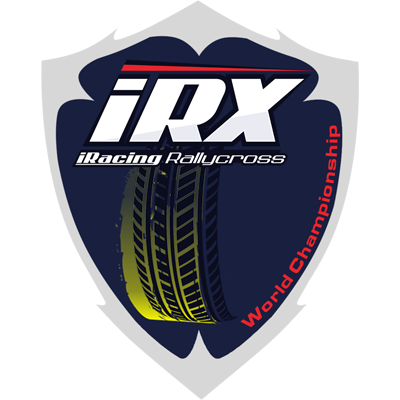 The Thrustmaster Rallycross World Championship replicates one of motorsport's most extreme and exciting forms of racing in the world. Competing in extremely short, extremely fast races on tracks that are half-asphalt and half-dirt, the Rallycross World Championship is one of the most entertaining series in all of sim racing. With races every week during the season, real life involvement by real Rallycross teams and manufacturers alike, and a $25,000 prize pool, this series is among the most elite esports championships
iRacing's Special Events are races that mimic some of real-life motorsport's most famous events. From the 12 Hours of Sebring, to the Indianapolis 500, to the 24 Hours of Le Mans, these events are some of the biggest highlights of the year. Every event is an exact simulation of the real race, from its length, to the cars involved, to the day and night cycles of the events. These races attract the stars of the real world as well, with stars such as Max Verstappen and Lando Norris joining in to attempt to win some of the most competitive events sim racing has to offer.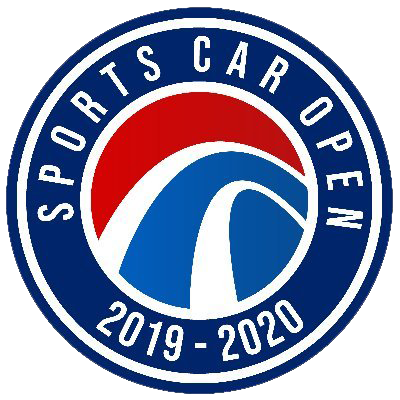 Sports Car Open is the top-level endurance racing series on iRacing. Races are in between 4-8 hours long with multiple driver changes taking place during the race. From the spaceship-like Prototypes, including our Porsche 919, to the street-like GT cars, SCO has multiple classes racing on the same track, at the same time, making for some of the most popular and most compelling viewing of any sim races.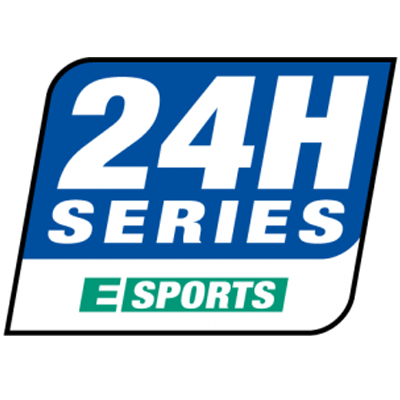 The 24 HOURS SERIES Esports is one of the most prestigious and respected championships on all of iRacing. The league is sanctioned by the NEO (Niel & Egil Organisation), which has sanctioned the league since 2012. Ther series is sponsored by and mimics the real life 24H SERIES, consisting of multi-class endurance races with GT3, 991 and TCR classes that provide exciting races from start to finish of each event.

The Porsche Esports Supercup is sim racing's peak sports car esports competition featuring the world's best sim racers. 40 drivers compete for $100,000 in one of sim racing's most successful and innovative championships. Drivers compete in their virtual Porsche 911 GT3 Cup cars across the world's most famous tracks, such as Spa Francorchamps, Monza, Weathertech Laguna Seca Raceway, and Barber Motorsports Park, among others. An exciting format utilizes qualifying inverts and points scored across two races every race weekend. Porsche's commitment and promotion of the series has led it to become the pinnacle of sim racing, and our success in this series has led to the most stature and growth for our team.